Rev. Paul M. Graves, Sr.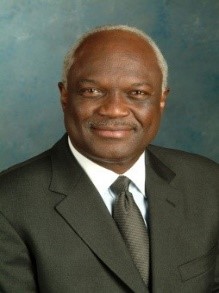 Reverend Paul M. Graves, Sr. was born and raised in Birmingham, Alabama. His mother, Vivian Graves, gave birth to him at a very early age and his grandmother, the late Josephine Graves, took on the responsibility of raising him and providing a home environment that promoted spiritual and intellectual growth and development. He was baptized at an early age while a member of the Rushing Spring Baptist Church in Birmingham, Alabama.
Rev. Graves attended high school at Southern Normal High School in Brewton, Alabama, where he was recognized as an outstanding student and athlete. He later received his Bachelor of Science Degree in Business at Alabama A&M University.
He was blessed to meet Sandra Perkins while they were in college and would later marry her and they have been blessed with four children; Paul II, Ahmad, Aisha and Ashlee. God blessed the Graves family with opportunities to travel and live in both Europe and Africa and has enjoyed a very successful professional career during which he received numerous awards and recognition for his achievements and contributions in the world of business.
Rev. Graves joined the Green Forest Community Baptist Church in Atlanta, Georgia under the leadership of Rev. Dr. George McCalep in 1980 and was licensed to preach the gospel in 1994 while a member of the Heart of Atlanta Baptist Church in Atlanta, Georgia.
He was installed as pastor of Clear Way Missionary Baptist Church on July 27, 2008. Since his installment, they have increased membership and ministries focused on leadership development and personal growth of church members. Rev. Graves is also active in the New Hope Missionary Baptist Association, Inc., where he currently serves as the First Vice-Moderator.
Rev. Dr. Alonzo Perry, Sr.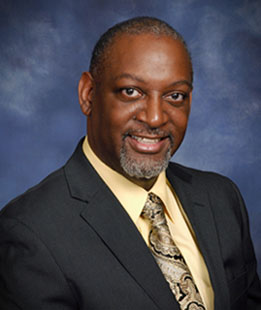 Reverend Dr. Alonzo Perry, Sr. is a native of Asbury Park, NJ. He has served as pastor of the New Hope Missionary Baptist Church in Jersey City, NJ since November 1997. Rev. Dr. Perry continues to push New Hope to remain relevant while speaking to the needs of the people. He is known for preaching an uncompromising Gospel while still loving the people. Rev. Dr. Perry has instituted a number of innovative programs including Ministers Training Group to mentor and help prepare young preachers for the challenges of ministry as well as the New Hope Foreign Mission. This ministry's goal is to have a global witness for Jesus. The ministry helps sister churches in Haiti, Dominica, the Dominican Republic and Jamaica Reverend Dr. Perry's goal is for the local church to have a global impact.
Reverend Dr. Perry is happily married to the lovely Brenda Brown Perry. They have three children, Alonzo, Jr., Danielle Jillian, and Giselle Elise.